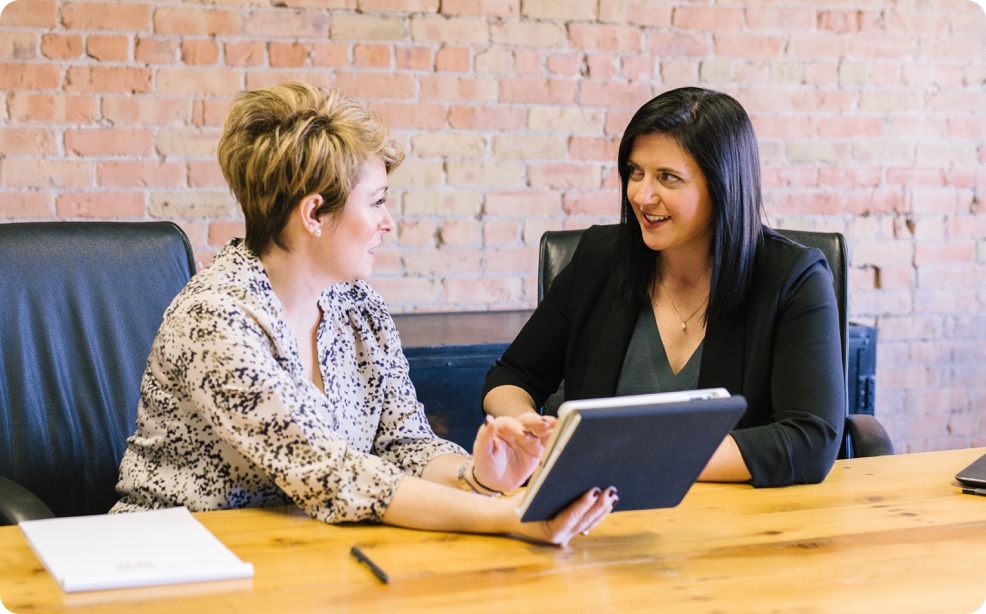 Lending Peace of Mind
The potential threat of a natural disaster or man-made crisis event shutting down your bank or financial institution cannot be ignored, but it doesn't need not keep you up at night. Proper planning and the Quick Access crisis response app will leave your staff fully prepared to act quickly, mitigating the damage a crisis can cause.
Armed with Quick Access, your dedicated emergency response team and other employees have all the information needed to effectively execute the response plan—including the FINRA-required business continuity plan necessary to resume operations once the risk of physical harm has passed.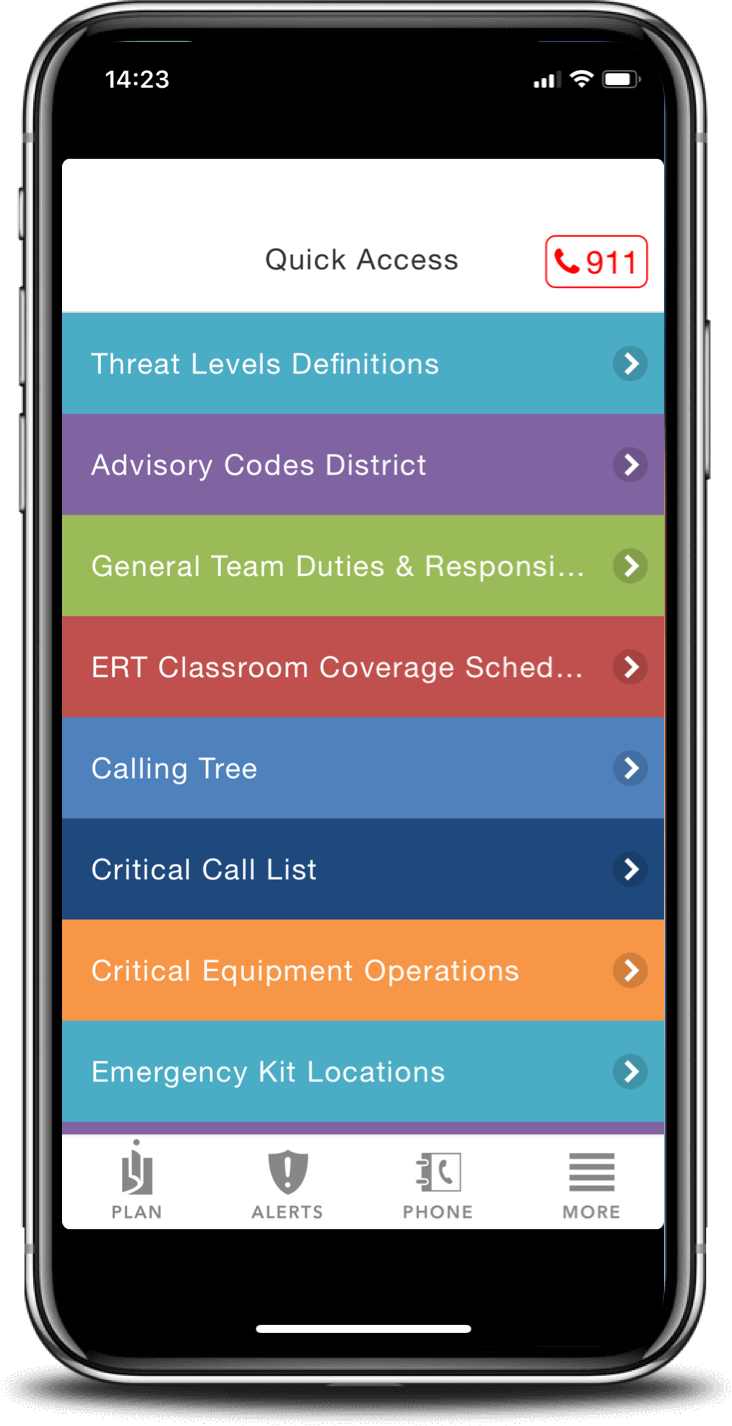 Life-Saving Features in a Critically Convenient App
Panic Button
Depending on the severity of an emergency, your staff may need to press the facility's panic button, which may not be within reach. Not to worry. The reliable in-app panic button in Quick Access is pre-programmed to alert your security personnel or dial 911 directly—without the need to describe the crisis out loud.
Protection of Sensitive Information
Because a comprehensive crisis response plan involve sensitive information, Quick Access is built to disperse components of your plan to specified personnel on a need-to-know basis. This helps ensure the protection of critical details such as precautions for confidential data and procedural documents for bomb threats, robbery, or fraud.
Crisis Plans
Whether connected to the Internet or offline, Quick Access lets bank personnel immediately open your crisis plans right on their mobile devices. Plans include the institution's digital floor plans, infrustructure troubleshooting procedures, and other critical information employees need to respond under pressure.
Custom Alerts
Custom alerts are perfect for time-sensitive communication regarding during an emergency event. Using the distribution list dropdown menu, Quick Access alerts also let you quickly broadcast warnings to key employees: For example, "There have been two bank robberies in town today, so please be extra vigilant."