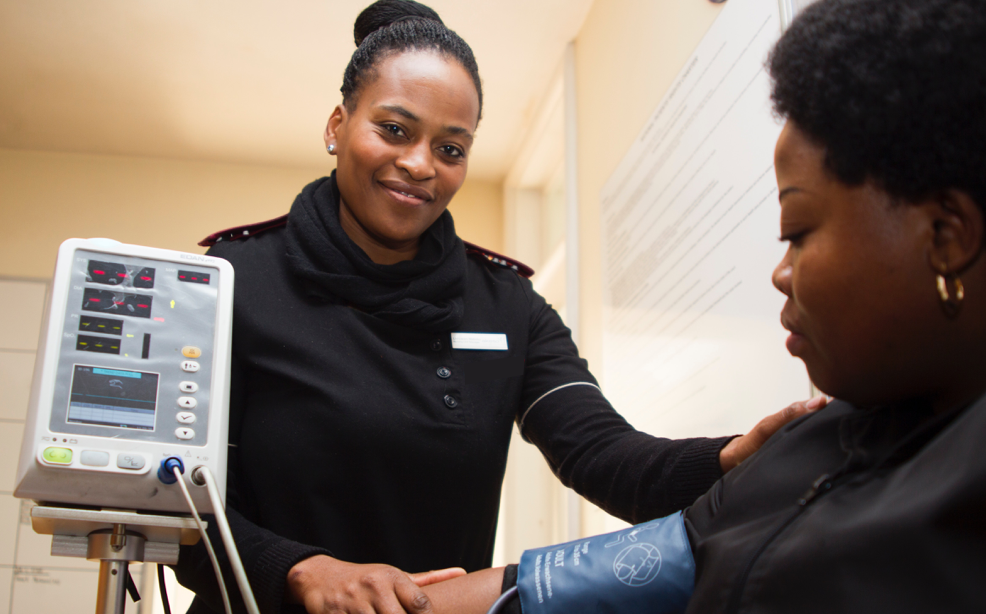 Ensuring Health and Safety
Quick Access gives you the power to better ensure the health and safety of your patients, medical personnel, and other staff in the event of a natural disaster or other non-health related emergency. With your carefully designed crisis response plan literally in hand on the Quick Access mobile app, employees, including the crisis event response team, can immediately access critical details.
When such an emergency arises, there's no time to go searching for information regarding infrastructure issues such us elevator restart procedures, utility shut-offs, fire alarm troubleshooting, location of stored chemicals and hazordous materials, and so on. Armed with the Quick Access app, instead of searching for answers, your team can spend every precious second responding to the emergency.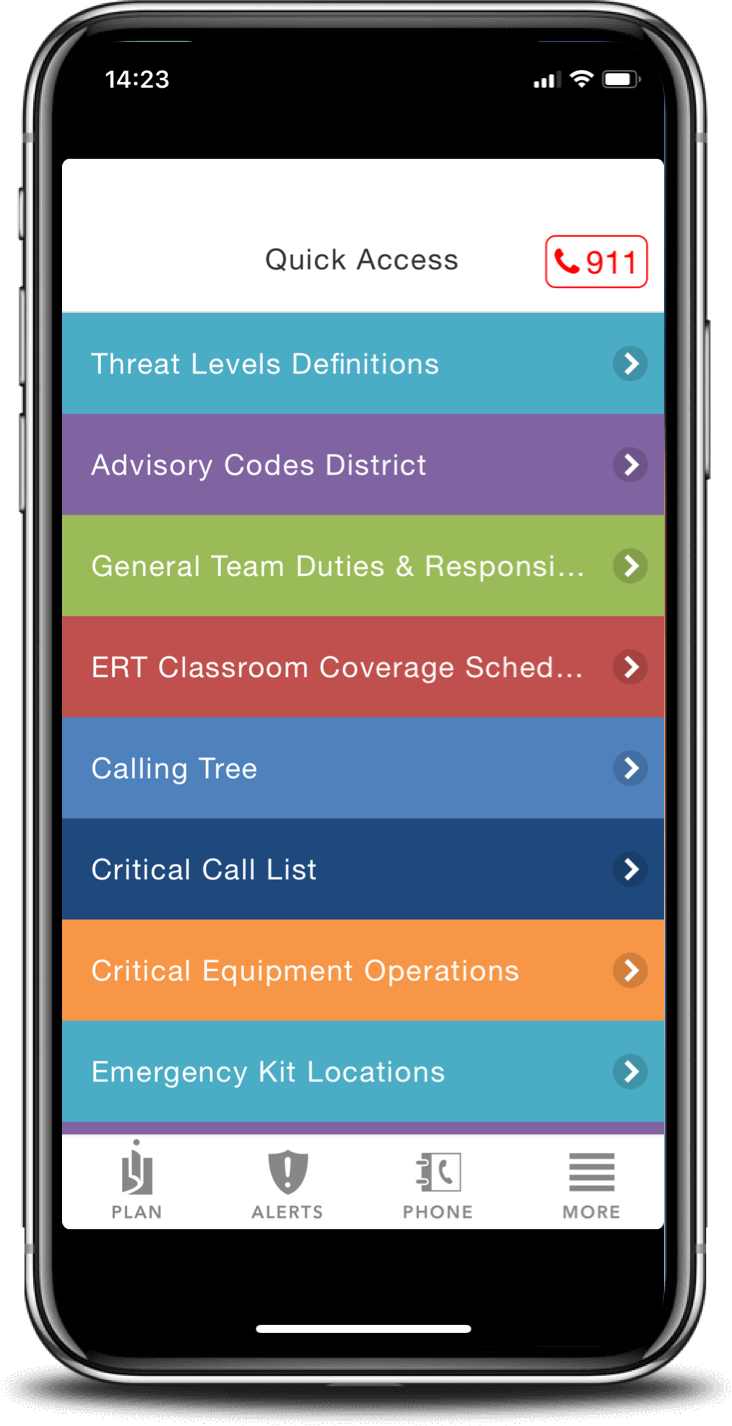 Life-Saving Features in a Critically Convenient App
Panic Button
If and when a non-health related crisis occurs, your healthcare professionals and staff can rely on the Quick Access panic button to alert your crisis response team—or program the panic button to dial 911 instead.
Continuity of Care
As part of your emergency response plan stored on the Quick Access app, you can supplement your continiuity of care efforts by including a plan for continuation or quick resumption of facility operations after any disruption of services.
Digital Floor Plans
Upload your crisis-related floor plans to the Quick Access app, so personnel can immediately see the locations of emergency exits, emergency equipment, and safety equipment—from crash carts and relevant medical supplies to fire extinguishers and portable generators.
Custom Alerts App
Program custom alerts to communicate time-sensitive information with your staff during a crisis event. Using our distribution lists, you can also quickly alert the appropriate people—e.g., send alerts specifically to nurses, maintenance, or security without distracting any group with irrelevent details.