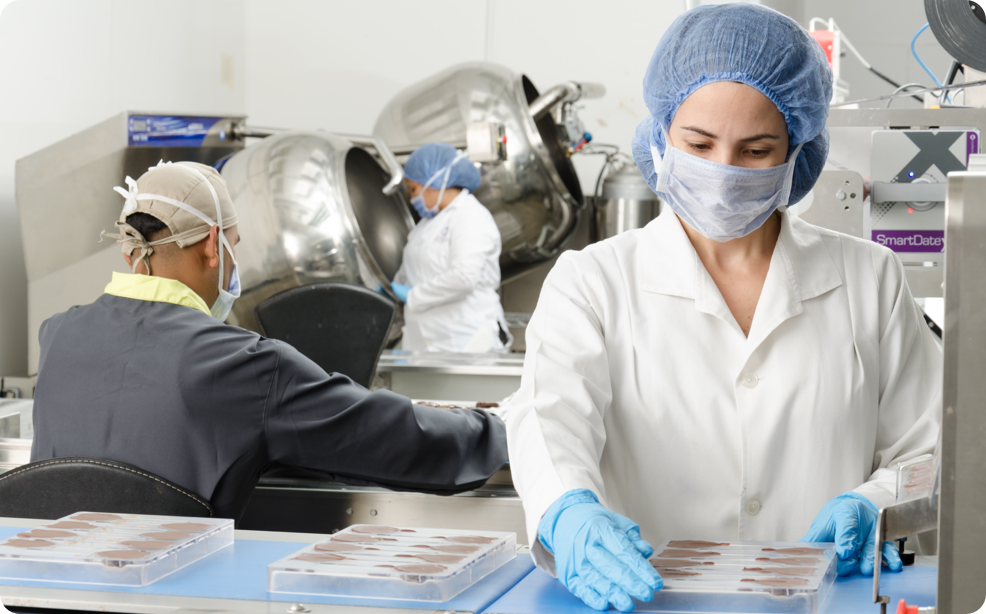 Custom-Built Crisis Response
When a natural disaster or other crisis event occurs, your employees are counting on your response plan to keep them as safe as possible. And your customers? They're expecting business as usual to resume right away. Quick Access has you covered on every front, from initial infrastructure issues like utility shut-off steps or elevator restart procedures to the facility and business continuity plan needed to reduce downtime and resume operation.
With each aspect of your crisis plan available on the Quick Access app, your response team is always within arm's reach of the critical details they need to execute the plan immediately—even if they're under duress or offline.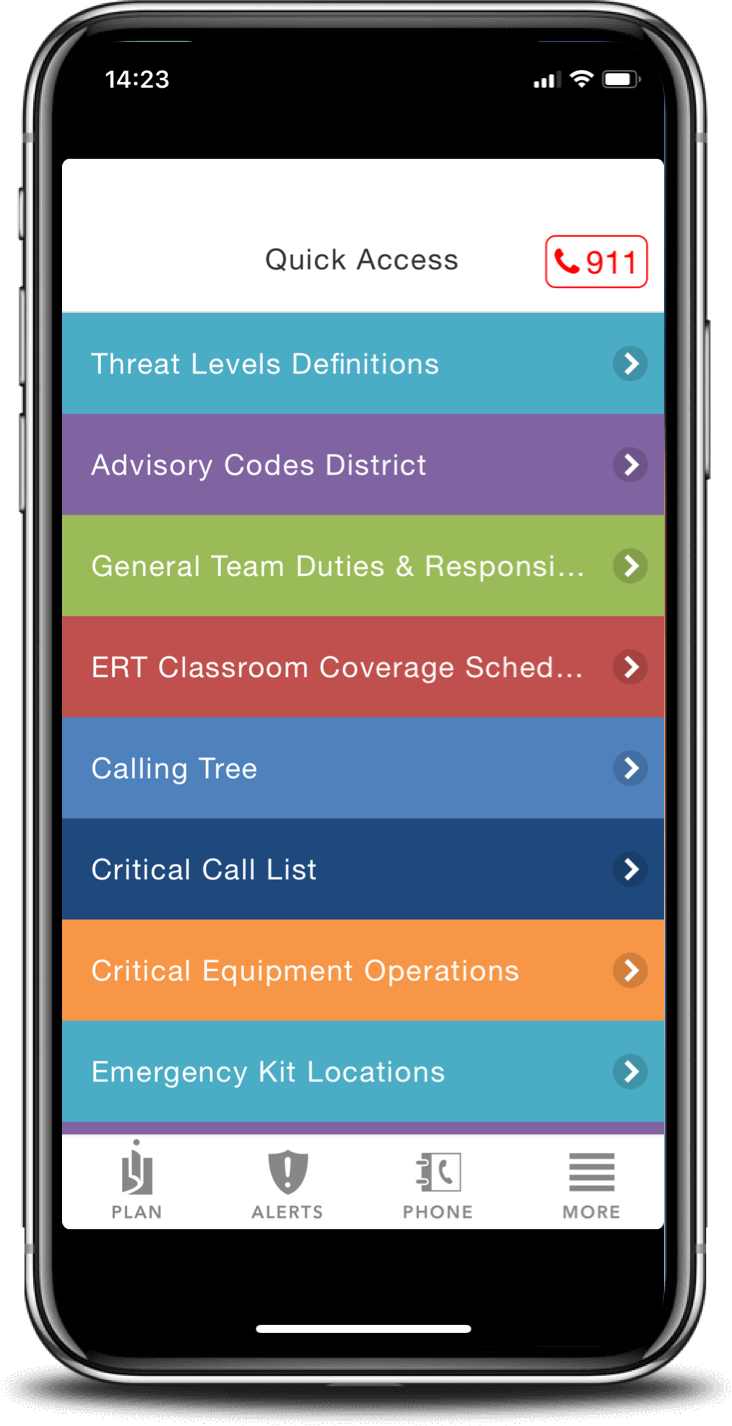 Life-Saving Features in a High-Quality App
Custom Alerts
Pre-load custom alerts so your response team can send time-sensitive commands—e.g., Lockdown, Evacuate, or Shelter in Place—to specific employees or the entire facility. Quickly alerting the right people via the distribution list dropdown menu lets them jump into action and lessen the impact of the crisis.
Emergency Phonebook
Pre-program an emergency phonebook that lets your crisis response team access and direct dial critical contact numbers without exiting the app. This is a crucial feature when employees are relying on the response plan in Quick Access yet also need to call the utility company or even 911.
Digital Floor Plans
Quick Access gives your team constant access to digital floor plans, letting them easily find emergency and safety equipment as well as help everyone at risk to avoid areas storing hazardous materials and chemicals.
Panic Button
If an emergency becomes life threatening, your employees can always fall back on the Quick Access panic button—custom pre-programmed to dial 911 directly or to alert the proper authorities or personnel you have specified in advance.